Catalog 2017 Spring

Top
About
Resume
Works
Exhibitions
News
Publications
Writings
Facebook
Instagram
Contact
Catalog 2017 Autumn Natural Fiber Works


In Japan that extends from the north to the south there still exist a wide variety of plants

due to the difference in climate. By utilizing the technology of plant fiber collection

that has been inherited with various ideas and ingenuity since ancient times.

南北に長い国土を持つ日本ではその気候の違いから多種多様な植物が存在します。

太古の昔から人類は過酷な気候下で繊維の栽培採集を行い、様々なアイデアと工夫で技術を継承してきました。

In recent years, MIKA YAJIMA has made a transformation from folk art materials to the modern arts

returning to the original self-cultivated plant fiber material

gathered in her birth place Kochi Prefecture that continues from her art college days.

近年アーティストは大学時代より細々と続けてきた、生まれ故郷高知での自家栽培・採取により

採り貯めた植物繊維素材を基に、民芸染織を現代アートへ変容させる試みを始めています。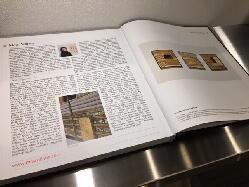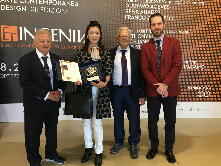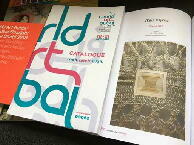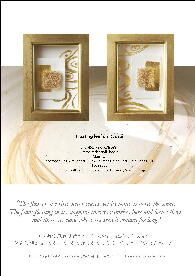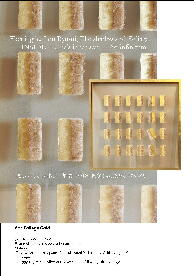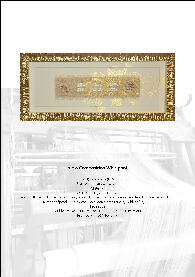 9x9 Composition Series

9 times 9 makes 81 sections just like a shogi board.

I am searching for the answer of "Secrets of the 81 squares" by produce.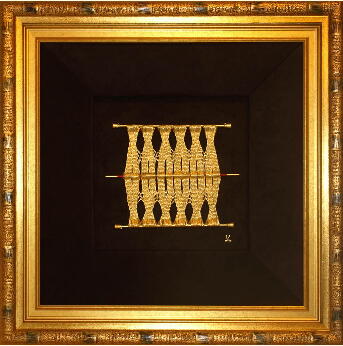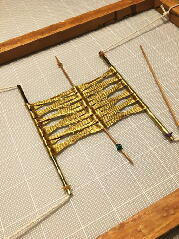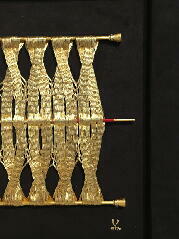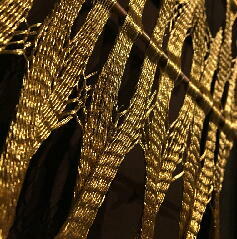 渦 Whirlpool

Tapestry on Canvas / 9x9 Composition73x73cm, 1x9 Composition23x73cm

Silk frizon, Ramie, Gold leaf (23.74K), Gold thread, Asian royal fern, Pearl inlay, Basho fiber, Brass bars with gold leaf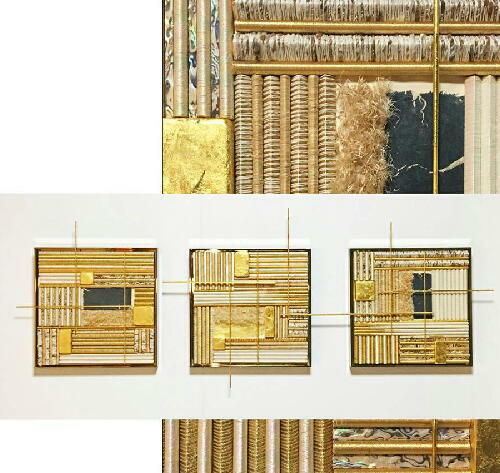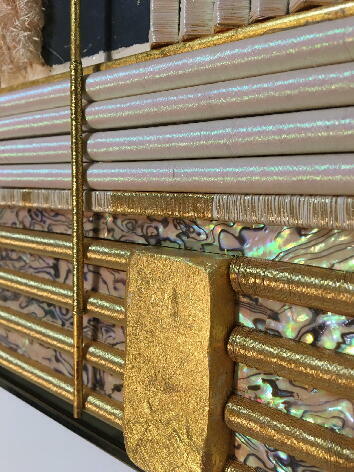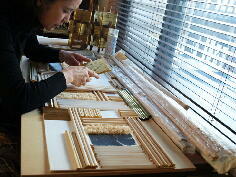 流水 Ryusui

Tapestry on Canvas / 9x9 Composition73x73cm, 1x9 Composition23x73cm

Silk frizon, Ramie, Gold leaf (23.74K), Gold thread, Kudzu fiber, Pearl inlay, Basho fiber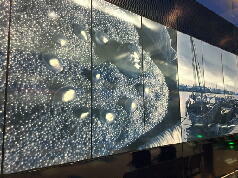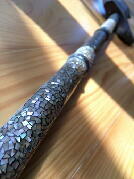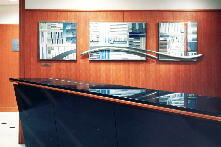 INSIDE

Tapestry on Canvas / 9x9 Composition73x73cm, 1x9 Composition23x73cm

Silk frizon, Ramie, Gold leaf (23.74K), Gold thread, Hemp fiber, Pearl inlay, Basho fiber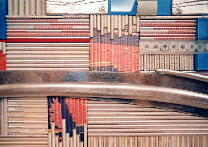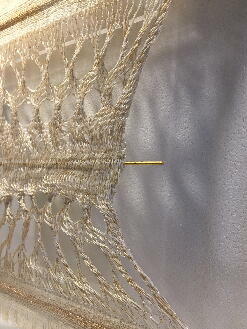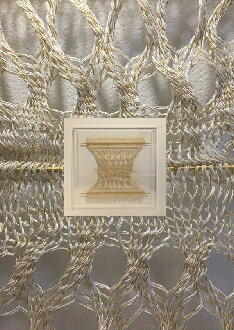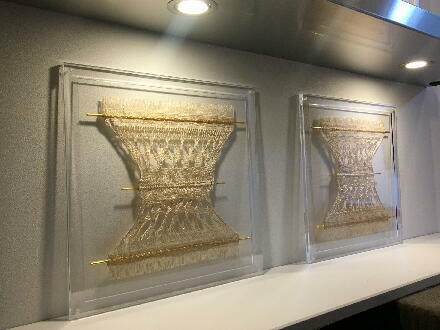 曼荼羅 Mandala

Tapestry on Canvas / 9x9 Composition73x73cm

Ramie, Gold leaf (23.74K), Gold thread, Asian royal fern, Pearl inlay, Basho fiber, Brass bars with gold leaf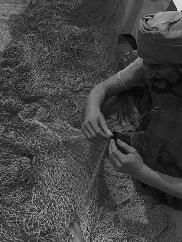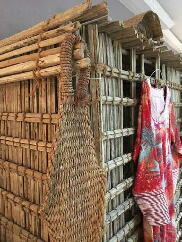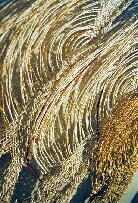 Sida

Tapestry on Canvas / 1x9 Composition23x73cm

Ramie, Gold leaf (23.74K), Gold thread, Asian royal fern, Pearl inlay, Basho fiber, Brass bars with gold leaf


Published by MIKA YAJIMA 矢島路絵

Copyright (C)2017 All rights reserved since July, 2003