Top
Biography
Resume
Works
Exhibitions
Installation
Catalogs
News
Media
Video




制作スタイル
経歴
制作実績
作品展示
インスタレーション
カタログ
近況
取材出版
メイキングシーン
フェイスブック
インスタグラム
お問合せ



Catalog 2018 Spring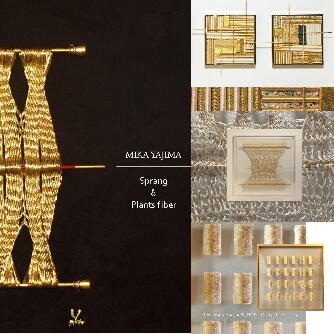 2020/09/10

Started Vimeo

for ARCHIVE past Production Scene Video series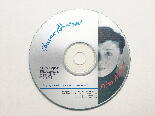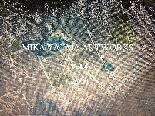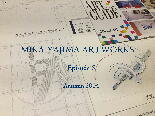 過去のオーダーアートワーク制作シーンビデオがVimeoでご覧いただけるようになりました。


2020/09/04

Published in the Artist Yearbook

[ドイツ・アーティスト年鑑掲載]

Who's Who in Visual Art . 99 Top Fine Artists of Our Day . 2020-2021
To the owner who purchased this work, I joined for the purpose of recording this work on some world standard print medium.

As for me, the description of the material that proves the added value of the work is particularly important.

The editor Ulrich Goette Himmelblau's production policy for this book deserves respect.

A compact yearbook with a very beautiful hard cover and high quality printed specification.

Thank you for the selection, Art Domain Whois Publisher.

この作品を購入してくださったオーナーの為に、世界標準の印刷媒体に記録を残しておきたい目的で掲載していただきました。

作品の付加価値を証明する素材の説明記載のある出版物は私にとって特に重要です。

編集者ウルリッヒ・ゴエット・ヒメルブロー氏の一貫したこのシリーズ本への制作姿勢は尊敬に値します。

美しいハードカバーと高品質印刷仕様のコンパクトなアーティスト年鑑への選考をいただきありがとうございます。


.de

Hardcover: 242 pages . Size: 21,8 x 19,8 x 2 cmLanguage: English, GermanISBN-13: 978-3-9817701-3-1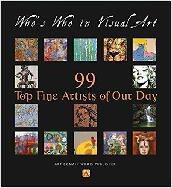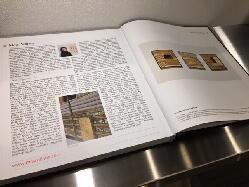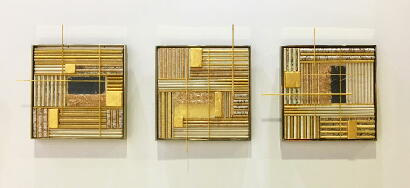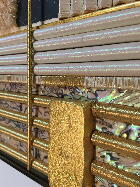 Only the first show at World Art Dubai 2018


2019/11/02

Award

It is an honor to have receive this award,

International Award "Lorenzo il Magnifico" the 2nd Prize in Textile & Fiber Art category

by Sprang Tapestry using Prime Nunbers.

FLORENCE BIENNALE XII 2019
ARS ET INGENIUM: Toward Leonardo da Vinci's Legacy of Similitude and Invention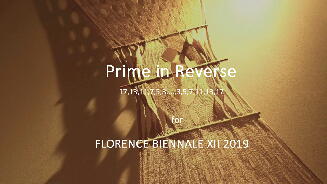 Vimeo MIKA YAJIMA ARTWORKS - Exhibition Scene Series
フローレンス ビエンナーレXII 2019

"アートと発明:レオナルド・ダ・ヴィンチ没後500年-相似と発明の遺産に向けて"

「ロレンツォ・イル・マグニフィコ」 インターナショナル賞 テキスタイルアート&ファイバーアート部門に於いて

素数を取り入れたスプラング技法によるタペストリーで2等賞を受賞したことをご報告致します。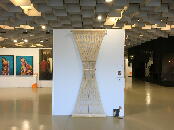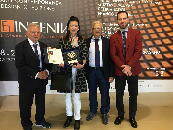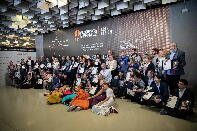 Special thanks to hartful & specialaized curators and the teams, International Juries,

and all my clients, owners, friends and family for the continuous support!

いつも心温まる助言とアドバイスをくださったキューレター&チームの皆様方、国際審査員の皆様方に心よりお礼申し上げます。

そして、いつも変わりのない友人の皆様方、クライアントやオーナーの皆様方のご支援に改めて感謝申し上げます。

Exhibition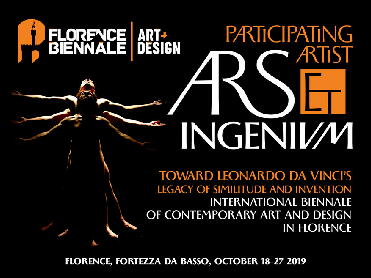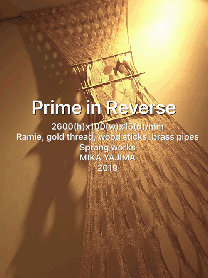 "I wanted to challenge toward Da VINCI'S version using Sprang technique."

このテーマを頂いた時、何としてもスプラング技法を用いてチャレンジしてみたかった

17,13,11,7,5,3.....3,5,7,11,13,17

Sprang, it is a technique from ancient times that have been handed all over the world.

Work continues from both edges toward the middle until the center.

スプラングは古代から世界各地で受け継がれてきた織機のいらない捩り織、

上下の端から始まり最後は中央で終わる。

The reverse and parallels, light and shadows..

What appears at the end?

反転と並行、光と影... 最後に現れるのは一体何か?

Prime numbers has come across my mind at that moment suddenly.

In loving memory of my father-in-law, Geophysical Scientist (1925-2009).

悲しみが続く日々の中で、素数の配列がその時突然浮かんだ

故・地球物理学者、義父に捧げる


Artist Interview

[アーティストインタビュー 英語・日本語]



For "ART COLLECTOR'S CHOICE JAPAN Book" JP & EN


.UK

Coffee-Table Book Language: Japanese & English Size: Portrait 11" x 8.5" / h 280 x w 216 mm Hard Cover & Museum Quality Printing
First Edition of 7500 copies Publication Date: March 2020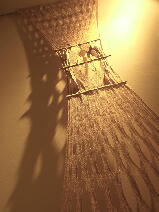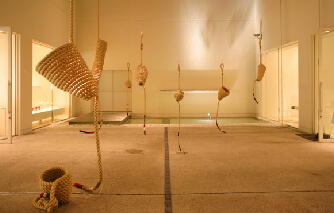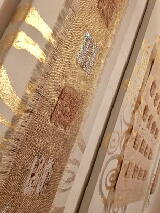 Q. Tell us about how you got started. When did you know you wanted to be an artist?

どうやって始めたのか教えてください。アーティストになりたいと思ったのはいつですか?

Reminiscing about my childhood, I often peeled the leaves and stems of home garden plants off to see the veins.

The green sap that stains the nails when tying and twisting, the leaf core etc., I still remember the plants fibre touching with my finger.

幼かった頃、庭の植木の葉や茎をちぎってはその皮を剥ぎ葉脈を見ては観察していました。

繋いだり撚ったり、爪に染み付く緑の樹液、最後残る葉っぱの芯、今でもその繊維の感触を明確に覚えています。 Read more


Published in a magazine

[アート雑誌掲載]

Mika Yajima's Frame works at World Art Dubai 2018 were featured in INSIDE ARTISTS magazine.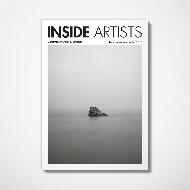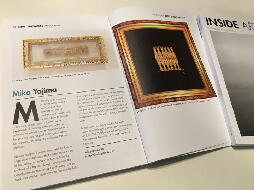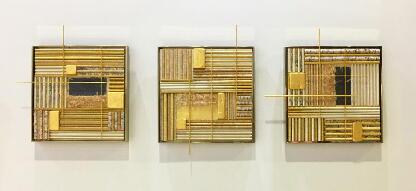 With many thanks to my owners and clients!
Read free online INSIDE ARTISTS Autumn and Winter 16 issue
オンラインで無料で見られます 132P-135P Mika Yajima



Japan

Published by MIKA YAJIMA 矢島路絵

All rights reserved since July, 2003